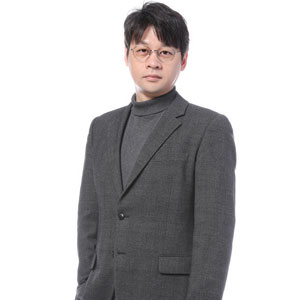 Phillip Dongwon Joo, CEO
Artificial intelligence (AI), big data, and machine learning (ML) are technologies that have made great strides across various industries in recent years. Their usage, however, has been limited as several businesses are still hesitant to adopt these technologies. To help such organizations realize the potential of infinitely possible innovations that AI can create, Seoul-based Xinapse strives to bring a practical solution to the market, with the motto of introducing 'Inspire people by connecting AI to life.' Xinapse works toward leveraging its proprietary AI technology to resolve existing issues through rather than solely improving the AI. "We take pride in ourselves for having one of the best AI technologies as a startup company that also confidently focuses on delivering tailored solutions to our customers' varying needs," says Phillip Dongwon Joo, CEO of Xinapse.
Xinapse has developed various solutions based on natural language processing (NLP) technology, with which it delivers various services. These include chatbots for educational institutions, early warning and default system for financial institutions and news curation service. Xinapse has assisted numerous businesses with this service, including Government-run banks such as Korea Development Bank and The Export-Import Bank of Korea. Those banks approached Xinapse to adopt early warning and default system in order for them to anticipate their loan client's insolvency in advance.
That is when Xinapse developed and provided its analytics engine by adopting 'Semi-Automatic Labeling' technology that enables to use unstructured data for analyzing.

The firm efficiently addresses the challenge of data labeling, which often troubles ML companies. While data collection is easily approachable for most businesses, analyzing and decoding the significance of the data and communicating the same to users remain cumbersome. The data thus needs to be screened and generated manually behind the scenes. Xinapse's 'Semi- Automatic Labeling' technology comes as the right solution to this challenge, allowing the machines to label data by evaluating it. This process makes it easier to acquire data for ML and deep learning. "With the purpose of data creation, we make combined use of the traditional feature selection method like Chi-square and feature engineering like metric Learning, considering the data processing speed and quality service," adds Joo. The acquired data is automatically processed through ML model to find result as per the clients' requests. The Xinapse team even helps its clients understand how ML works, introducing the role of ML and sharing the results obtained from feature engineering while working on projects.

With several such capabilities, Xinapse proves to be the partner of choice for major organizations such as Seoul National University, The Export-Import Bank of Korea, Korea Development Bank and Mirae Asset Daewoo. The company has successfully presented both quality service and proprietary technology to a large client base in a short span since its inception in 2017. Xinapse has also been selected as one of the most reliable companies by the Ministry of Science, ICT and Future Planning, Industrial Bank of Korea, Association of Gang-Won Creative Innovation Center, and Israeli Embassy along with several other institutions. Another major accomplishment for the Xinapse team is the credibility of its hybrid chatbot engine in the market. The chatbot was used during the latest presidential election and provincial election in Korea and provided candidate campaign information to the public on KakaoTalk. "It was well received by the public, which has paved the way for partnerships on future projects with the National Election Commission," adds Joo. Going forward, Xinapse plans to combine its three core proprietary technologies—NLP, analytics engine and search engine, and hybrid engine for chatbot—to launch new services for clients. These services will be able to provide unconventional UX/UI, intelligent groupware, and intelligent contact center solutions as per the users' requirements in the year 2019.