The new era of globalization is flattening the playing field for businesses across the world, while also elevating their economic, demographic, political, cultural, and environmental interdependence. Even small enterprises are now extending their global reach, an aspect that was previously reserved for only the largest brands. While serving a global client base, these enterprises (small or large) need to communicate across languages and cultures. However, cross-context communication is difficult and expensive, as many aspects can be lost in translation in the wake of translation errors and/or differing interpretations. When it comes to translation, Caleb Baek, CMO, Twigfarm, reveals that a robust Translation Management System (TMS) is necessary for organizations to eliminate language barriers, and the unnecessary and repetitive procedures, while also ensuring security of sensitive documents. From creating translation projects and setting each project detail to managing the history and ensuring quality check, an ideal TMS should be equipped with all the crucial features. Evidently, it's easier said than done.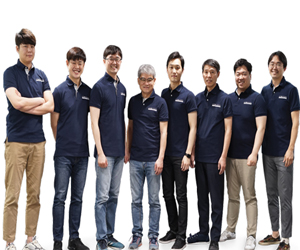 However, Seoul-based Twigfarm is changing the narrative. Twigfarm has developed an innovative, personalized translation platform—Gcon Studio—that helps cultivate your ideas free of the language barrier. Since its inception, the company has been working along with various Korean government agencies to develop better services for both government agencies and SMEs. Gcon utilizes adaptive neural machine translation and its AI engine self-learns words and sentences and improves the level of performance of the translation work. Twigfarm's platform allows users to self-create translation dictionary –set terms/glossary. Gcon AI gathers a user's previous material as 'translation dictionary,' which helps recognize patterns of translation and can be used in the next translation for better and quicker performance. This function helps set any source language always to match a certain word.
Twigfarm leverages the latest personalized Natural Language Processing along with the expertise of its professional translators to help companies expand globally by breaking down language barrier
The function is particularly important for proper nouns (names of company, product, person, address; government agencies; motto/catch phrase; awards/trophies; and specific words that are used in a specific field). "For example, if you were an 'Apple' company (before it became famous), most translation tools would translate 'apple' to match it with the natural language (as a fruit). However, 'Apple' should not be translated as a fruit in another language but as a proper noun of its own; to be read as 'Apple' in the target language(s)," explains Joseph Lee, global sales manager, Twigfarm. The translation dictionary also offers one-off translation and is utilized in the next translation, improving the quality output further when the documents are closer in nature and context.
Twigfarm's prowess in the field of translation was on full display when the company assisted a startup that had to go on an overseas business meeting. Being a startup with limited resources, the client lacked the tools to have some of their documents translated. Additionally, it was a challenge to get their products/names/awards correctly. However, Twigfarm's translated dictionary of the said documents was a savior, which provided a list of paired proper-nouns and a big part of the document that had a match. With Gcon, users can see multiple machine translations in one comparative-view page for quick translation. The platform makes management of multiple translation projects seamless, whereby one can assign jobs, check progress and manage financial duties— all in one place.
Users can upload a word or excel file on Twigfarm's personalized translation platform to enable the translation of the whole document. The platform also lets users compare and contrast multiple translation platforms to see how a particular translation tool has performed in comparison to other free-to-use translation platforms.
Apart from its powerful platform, Twigfarm also allows its clients to leverage the skills and talent of its in-house professional translators and up-to-date-in-trend translators. Baek says, "Technical translation, since there is no room for creativity, is rather easier to translate than creative translation. Most enterprises request translations that require creative aspect to translation for websites, product introduction, brand marketing posts, Vlog subtitles, and/ or even news articles." As such, translation relies heavily on human creative ability where the translator must understand what needs translating; word choice, tone, length, and message all have to be accounted for. "As much as AI has improved, there is still the area where human-touch makes all the difference. Besides, for us, a translation dictionary is not enough. We have our translators ask as much information as possible to better help with translation. The more questions the translator has, the better the translation gets," adds Baek. From the security standpoint, translations are requested and delivered via through a cloud-based private server that eliminates the risk of exchanging sensitive materials through emails and/or other means of delivery.

The uniqueness of Twigfarm's platform stems from its natural language processing (NLP) performance, high-quality translations, and development efforts at its R&D center. "All our translation is human-reviewed by our professional translators for quality check. Besides, we have one of the best algorithms for ENG-KOR natural language pairing," says Lee. Over the years, the team has gathered massive data in various fields and is working on other NLPs primarily on South East Asian countries that have a high potential for business growth and global partnership. The company is currently working on its Japanese and Chinese NLP algorithm.

Moving ahead, Twigfarm aims to branch out to Japan and Singapore. The company also looks forward to launching its first advertisement via social media and search engines in the coming weeks. In a nutshell, the Twigfarm team hopes to create a platform that people will rely on for accurate translation, something that they can call it their own as opposed to generic free-to-use online tools. With the world becoming ever so small, and information being shared faster than ever, wouldn't you like to say, "No more language barrier"?
- Selena James
November 13, 2019