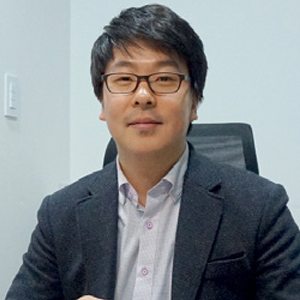 Kiyoung Song, CEO
The powerful combination of deep learning and machine vision is a milestone, opening up new applications and opportunities in advanced manufacturing practices to solve time-consuming, complex and expensive manufacturing inspections. Despite the enormous changes deep learning has brought in the way of conducting defect inspection, manufacturing sites are weighed down by the lack of defect image data, the inability of the users to track down the defects, and rapid replacement cycle of the product and the diversity of the product. SUALAB is all geared to overcome these limitations. "We believe in using deep learning to introduce automated inspection to manufacturing lines and help customers produce better quality products" says Kiyoung Song, CEO of SUALAB. The company has developed a deep learning machine vision inspection software, SuaKIT that promises to improve inspection accuracy by providing customized deep learning neural networks for industrial image analysis and other important functions.
SuaKIT is specifically devised for manufacturing industries to provide solutions that inspect product defects in the production lines. Deep learning algorithm usually requires images of both normal and defective products so that the neutral networks eventually identify the characteristic values of the defects. However, SuaKIT's 'One Class Learning' function allows training to carried out using only normal images, which brings down the requirement for large amounts of defective image data.
We are a leading provider of deep learning machine vision solutions
Also, the use of a 'Visual Debugger' function simplifies the debugging process by visualizing areas that deep learning algorithms focused on.
The lack of defective data is overcome by SuaKIT's data augmentation feature that allows images to be transformed and viewed in different ways—rotated, decolorized or flipped. This feature also facilitates the creation of images with varying brightness, which reduces problems caused by optical condition change. The core functions of segmentation, classification, and detection enable SuaKIT users in a variety of image analysis situations. The utilization of GPU-exclusive programming language 'CUDA' has maximized the speed of image processing, while the time required for the same in the actual production environment has been minimized by multi-GPU and batch processing. SuaKIT's compatibility with existing inspection algorithms makes it easy to deploy, while the user-friendly GUI boosts user convenience in carrying out inspection processes.
SuaKIT's value is based on image analysis technology and is further augmented by its presence in various fields where inspections with conventional machine vision technologies have been precarious. Its superior accuracy and speed of inspection have proved invaluable in various manufacturing fields like solar, display, film, printed circuit boards (PCB),semiconductors, automotive parts, and others. For example, SUALAB has proved invaluable to the PCB industry. The intricate circuit pattern made the identification of defected products using conventional machine vision inspection methods highly challenging, with an accuracy rate below 40 percent. The over-detection rate was high, and at least three manual inspectors were required to inspect the products even after the automated inspection is conducted. The implementation of SuaKIT drastically reduced the over-detection rate and cut down the number of images requiring the manual intervention of inspectors.
"Our upcoming versions of SuaKIT include post-training that will enable the addition of new images while maintaining the detection capabilities of the existing deep learning models' network and flowcharts to reduce training resources and the amount of training data required," Song says. With time, SUALAB aims to solidify its position in the field of deep learning-based machine vision inspection not only in South Korea but also in the global market.