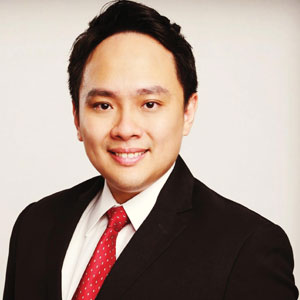 Wilson Wang, Founder & CEO
Revolutionary leader and philanthropist, Nelson Mandela once said, "Education is the most powerful weapon which you can use to change the world." Driven by the same philosophy, today, Wilson Wang, founder and CEO of Õpet, is on a mission to make enrichment-focused education affordable and accessible for all.
Growing up in a humble neighborhood in Singapore, Wang understands how the ballooning fees of personal private tuitions can leave less privileged students feeling nickel-and-dimed. "Most students' families can't even afford the inflationary school fees, let alone private tuitions," states Wang. This is the challenge that Wang set out to solve with Õpet, an interactive learning platform powered by AI to provide students with a 24/7 tutor companion through an intelligent chatbot.
Wang describes Õpet as "the game-changer of the modern education world" that is fueled by a strong social slogan—"Education for All." Õpet harnesses the power of AI, machine learning, and blockchain to bring education to one's fingertips. The AI-powered chatbot acts as a personalized private tutor that students can interact with according to their schedules, supplementing the existing high school curricula. "And while we are talking about tuitions, we are not talking about replacing teachers," adds Wang. "I believe that instructional methods of teaching are still significant in the primary and secondary education landscape." The AI-driven study companion therefore only complements the traditional instructor-led pedagogy, making the task of the teachers a lot simpler.
"Õpet's novel AI-chatbot is programmed to be millennial-friendly," states Wang. To strengthen this cutting-edge chatbot tutor even further, Õpet recently collaborated with the Psychometric Center of University of Cambridge Judge Business School to incorporate their breakthrough psychometric analytics engine—which can predict the psychological traits of a student from social media footprints—and deliver adaptive learning and personality-driven recommendations of tertiary options.
Õpet Foundation is on a mission to make enrichment-focused education affordable and accessible for all
This collaboration will usher in even greater possibilities as the AI-chatbot would now be able to analyze the strengths and weaknesses of its user's learning capacities and provide more relevant recommendations in the targeted areas.
The Õpet bot's role doesn't end with post-curricular help. At the backend, Õpet utilizes distributed ledger technology to accurately and securely record the academic progress, testimonies, and personal preferences of students. Through careful analysis of this information, Õpet assumes the role of an advisor, guiding students along their post-high school paths and career choices. Wang explains: "The conventional process of tertiary or university hunting is quite complicated, particularly considering that the students at that age do not have enough exposure to the world beyond their institutional premises. Criteria by which students look for tertiary opportunities in this century, shouldn't be uni-dimensional" Õpet, powered by the same AI recommender technology behind YouTube, Netflix, and Spotify, strives to simplify the process by recommending potential universities to a student depending upon their personality profiles vis-à-vis academic and extracurricular strengths. Adjacently, this breakthrough AI-meets-blockchain technology also benefits the administrative realm of the education fraternity. "The global education network's administrative book-keeping processes are quite convoluted, and involves laborious manual verification process," remarks Wang, which can be efficiently streamlined and automated using Õpet's blockchain-powered verification system.
Nonetheless, Wang's vision of creating a better world for education extends beyond just providing progressive EdTech solutions. Wang is passionate in his pursuit of socio-economic equality, and to achieve that he has joined hands with a Canadian fintech company, World Capacity Builders (WCB), to bring his AI-chatbot intelligent education platform to less fortunate students around the world. "The extensive network of WCB will be crucial in enabling Õpet's international outreach," mentions Wang.
Quoting the avant-garde French poet Victor Hugo, Wang says, "Nothing is more powerful than an idea whose time has come." Empowered by breakthrough technologies and an unencumbered dream to achieve educational inclusion, Õpet is headstrong to bring revolutionary changes to the current education system. As a concluding statement, Wang mentions: "Remember we are all at the beginning of something truly fabulous."