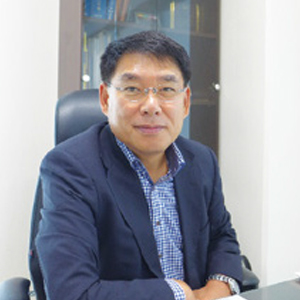 Mr. Myung Ho Yoo, CEO
Today, the installations of surveillance systems have gained a lot of prominence to make commercial building or facility more secure. However, the main purpose of CCTV installation is not just to detect the threat but also to identify risk factors in advance and respond promptly to an incident as it occurs. To achieve this feat, organizations need an efficient and effective technology that not only finds the risk factors but also allows enterprises to install more number of CCTVs coupled with security persons to monitor and analyze the data quickly from surveillance systems.
In an ambitious bid to unlock the maximum potential of computer vision and its endless possibilities, Seoul-based IntelliVIX has developed an innovative computer vision-based video Surveillance system that analyzes the digital images and videos in real-time from CCTV camera and notifies administrators of the threat.
Besides solving complex problems in this realm, the company has contributed to a safe, convenient and happy society with intellivix products such as intellivix, Panovix, iSDL in the field of video surveillance and business intelligence. "Our ultimate aim is to add value with our products and services to our customers, and make their life more secure and safe," says Mr. Myung Ho Yoo, CEO of IntelliVIX.
Integrated with motion and deep learning, IntelliVIX's surveillance system supports video inputs, analytics, display, transmission, and recording all in one platform, which makes surveillance system more intelligent. IntelliVIX is designed to analyze video signals in real time to detect, track and classify moving objects and analyze their behavior.
The user can record pre-defined events like loitering, violence, smoke, traffic congestion or flooding and the surveillance system detects and sets off an alert to address the situation quickly. Technically advanced IntelliVIX is also capable of providing hybrid video analytics by combining pedestrian, vehicle detection, and visual object tracking features to ensure better accuracy and reliability.
Our ultimate aim is to add value with our products and services to our customers, and make their life more secure and safe
By using machine learning, IntelliVIX has also developed motion-based and DNN (Deep Neural networks)-based object detection platforms, which helps in driving value from the surveillance system. As it also empowers safety and management functions through its intelligent video analysis capabilities, it has proven to be a useful system for efficient emergency control, infrastructure, traffic, and transportation management. IntelliVIX's state-of-the-art video surveillance system allows users to overcome the limitations of human control, play preventive roles for pre-surveillance purposes and control a number of equipment in one place. This helps to strengthen the security and maintain safety.
With the stated goal of reducing crime and increasing public safety, the technical demands for the upgrading of the control center have been increased. Located in Gyeonggi, O-san City integrated command & control center manages public safety and surveillance of city to reduce crimes in the city. In association with IntelliVIX's intelligent video analytics software, O-san City Integrated command and control Center was able to accurately analyze the video data to recognize pedestrians, vehicles, and car license number-plates all in real-time. Unlike security personnel, the software is always at work and never gets tired, enabling the company to reduce the number of security personnel they had and merely focus on taking care of any potential threats firsthand.
"Since Artificial Intelligence is transforming relationships between people and technology, we want to continue to develop more AI core technologies that are specialized for the video analytics field and contribute in this transformation," states Mr. Yoo. IntelliVIX aims to attain the greatest success by identifying ways to drive innovation, create agility, and drive business transformation through the use of AI-based technologies like Action-Driven Tracking, Action Recognition, Super-Resolution, Deep Reinforcement Learning, Situation Understanding, and more.