Why Machine Learning is Good Business
By Albert Bielinko, Growth Equity Investor, Telstra Ventures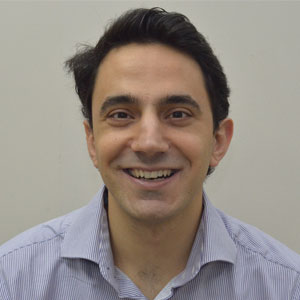 Albert Bielinko, Growth Equity Investor, Telstra Ventures
Did you know that without an intelligent agent, a typical endpoint such as a PC generates ~100 gigabytes of event data per day? Protecting this mass of data becomes challenging as new threats are always emerging. To counter this, imagine learning from one trillion events per week and being able to use this to analyse and correlate threats in real time. This is what CrowdStrike has been able to achieve with their machine learning based platform. They were founded in 2011 to reinvent cyber security for the cloud era and now make over 91 million indicator of attack decisions per minute. Machine learning helps discover known and unknown threats in real time, whilst legacy signature-based products were designed for already catalogued attacks.
Any business that generates considerable data can now apply machine learning to identify patterns and abnormalities. Being able to amass this data over years to glean insights could then provide an advantage over businesses without such context. Internet of things promises to provide troves of data to business as their physical assets are connected to the internet.
The proliferation of cheap sensors has made it far easier to collect data and train models. MOVUS, for example, provides sensors that magnetically attach to rotating machines like pumps and collect information including temperature, vibration and sound, establishing a baseline for a healthy state. Machine learning is then applied to predict machine failure before it occurs. This use case can have significant return on investment and will only improve over time. Increasingly, the benefits of machine learning will be at the edge, reducing the need for data to be sent to the cloud.

Video cameras are another great sensor input for machine learning algorithms. UBTech produces programmable intelligent humanoid robots that can engage with humans for use cases such as entertainment (they do push ups!), education and customer service. It incorporates speech recognition, natural language processing and facial recognition. The continual improvement of hardware is also enabling flexible robots who can react to their surroundings.

In this new paradigm, clean data becomes essential. Trifacta is the leader for data preparation and wrangling across any cloud, working with 12,000 customers like Pepsico and New York Life. Trifacta combines and cleans data sourced from disparate sources to allow tools like DataRobot to test different models and identify the most predictive. Automated machine learning toolkits for developers are making it simpler to plug and play harness the power of machine learning.

Other commercial applications include predicting failure in carriers' mobile networks. HeadSpin enables companies like Mozilla and Telstra to test and manage their mobile apps on any network in any country in real time on physical devices. This provides a huge matrixed data set tracked in real time and correlated across a data lake that has been collected by carriers and apps.

Machine learning is also powerful in healthcare, where instead of needing an expert to consider a health problem, an expert could train a model to enable fast and cheap diagnoses at scale. The opportunities are enormous, however, issues such as avoiding biases, will need to be considered.
Albert Bielinko is a growth equity investor at Telstra Ventures. Telstra Ventures has invested $400M in 62 technology companies, including those named above.