This Game of AI
By Angus Kong, AVP of Data Science, Tokopedia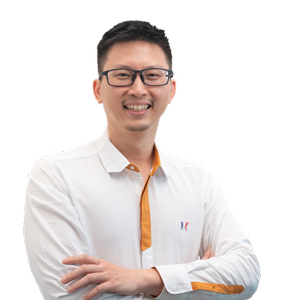 Angus Kong, AVP of Data Science, Tokopedia
The new definition of technology today is "AI". Many companies have claimed to be a technology company by connecting itself to AI. It has a few different definitions throughout the history of computer science. From expert systems to machine learning including Bayesian models and support vector machine, each of them had its moment. With the recent advances in deep learning, AI resurged in various areas. This game of AI has been changing. One might therefore wonder: why has it not been popular in applications until now? What is changing our way of working with AI essentially? The answer is not going to be simple.
In a business environment, different companies have different strategies when they face the new AI technologies, owing to the nature of their business. Some of the companies became early players in this game of AI adopters because these early players had the resources to equip themselves with talents of the right skills. At the same time, they also had less concerns about the technology and put all their focus solely on the performance. On the other hand, the companies hesitated to join the game because they either did not have the resources to build the right team, or they wanted to wait until they fully understand the technology and all the potential legal/ethical issues were cleared. The gap between early and late players had even grown larger. One of the major reasons is "deep learning." As the most successful AI technology today, deep learning is considered expensive too. A deep learning model can be as huge as you want, and the training can also be as expensive as the size of the model grows.
Rich man's game
The beauty of deep learning is that it defines a machine learning framework that relates the power of the model to the computation and data processing capability.
Many breakthroughs in deep learning were done by the innovators with large amount of data and sufficient computing power. These innovators are also the technology providers to transform the innovation to revenue. All the news and publications regarding the advances from the AI innovators in deep learning are luring more into early adopters. However, deep learning as a powerful tool is never as easy to use as advertised.

In the real world of machine learning in business, each problem is unique. This is an easily missed fact. Consider two e-commerce companies, say A and B, operating in the same region, one would try to distinguish itself from the other for sure. This results in different focuses on the products on their platforms and different groups of targeted buyers. The product understanding engine used by company A is doubtedly the best one for company B. For the latter, a journey is still required to find the best machine learning solution, from problem definition to data acquisition to machine learning modeling to application. Company B still needs a sufficient amount of data and computation. The cost of time and computation resource builds up the entry barrier for small companies to become early adopters.

Poor man's game

One interesting concept of deep learning is that a model can be built upon other models. Knowledge learned by a deep learning model can be reused with little to none fine tuning to solve another related problem. Through experiments, we realised that even though every machine learning problem is different, there could still be a common base. This is what we called "transfer learning." Transfer learning greatly reduces the need of large quantity of data and computation by utilizing the pretrained models. It thus became such an important focus in many company's AI strategies. Transfer learning is the key to enter this game of AI for many small players. They are further enabled to go beyond early adopters to become innovators in their domains. Along with this, the demand for data scientists peaked in the job market.

In the past few years, almost all the cloud service providers had the same priority to "democratise AI" so to strengthen their cloud business. In this game of AI, big players are competing with each other to bring up more small players in their own cloud ecosystem. New tools are built for AI development, and the old ones are improved to be easier to use. What this means is that becoming a data scientist is much easier than ever before. Soon we will have a better supply to fulfill the growing demand for data scientists. What we are seeing about AI today is actually a process of a powerful technology evolving into a useful commodity. Once it graduates from science, the demand for AI talents will shift to focus on engineering and project management.

It is never too late to join the game. Finding the right people will always be the first priority. When building your AI team, don't just look for data scientists. The production process of AI models is now another hot topic. In this game of AI, everyone could win, but we all will have to play.