Key Elements of an AI-Powered Startup
By Chibo Tang, Partner, Gobi Partners China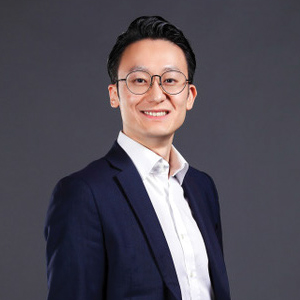 Chibo Tang, Partner, Gobi Partners China
It seems like nearly every day, we read articles about companies making breakthroughs in the field of artificial intelligence, or companies leveraging AI to achieve this or that remarkable feat. Indeed, AI has become one of the most prominent themes in the investment world today. However, when investors discuss AI in the hundreds of investment forums around the globe each month, the number of recommended approaches and investment themes is as varied as the background of the guest speakers themselves. One of the main reasons for this is that the concept of AI as an emerging technology often encompasses all the different aspects of AI.
The fact of the matter is that AI as a technology is akin to the Internet, Mobile and Cloud. Just as Cloud technologies and services cover infrastructure (IaaS), platforms (PaaS), and software (SaaS), so too are AI technologies layered. At the base, there are infrastructure plays: companies that develop technologies in computer vision and natural language processing. These companies offer solutions that are able to turn raw information from the environment into digitized data. This data is then processed and analysed to derive actionable insights by companies in the next layer specializing in analytics and algorithmic processing. These insights are finally fed into companies in the final layer that specialize in machine learning to generate iterative loops that eventually create a form of "artificial intelligence."
Today, investing in AI infrastructure technology actually presents somewhat of a challenge, as there are relatively few truly innovative companies that remain investable for those looking for outsized returns and future upside. Many of the most cutting-edge technologies are developed in-house at leading corporations or Internet giants (think IBM Watson and Baidu Brain). Other private companies with leading technologies oftentimes flirt with unicorn-like valuations within a relatively short time frame, given the amount of hype and money afforded the space (think Sense time and Face++). Most of the rest, claiming specialization in this or that form of AI, are either not so innovative at all, or have developed a relatively niche technology whose commercial application is still nascent and impact still years away from achieving any sort of scale.
Looking instead at data analytics and various applications of machine learning within specific industry verticals, we find that there is actually a significantly wider range of opportunity.
In these cases, companies leverage existing datasets and implement algorithmic processes and machine learning techniques to craft AI solutions for their own business needs.

Gobi has been investing in the technology space in Asia since 2002, first in China then eventually expanding through to Southeast Asia, and most recently the Middle East. Our investments have spanned a multitude of sectors, including in consumer, e-commerce, media, enterprise, cloud, fintech, medtech, O2O, IoT, AR/VR, and of course AI itself. The most interesting thing is, as our portfolio companies grow in scale, regardless of sector, they garner larger numbers of users, orders, or transactions, and eventually accumulate a large enough dataset to launch smarter, more efficient services. These inevitably trend in the direction of machine learning. In the not so distant future, it seems clear that all companies will eventually become powered by AI in some way or other.

The problem is that many startups today realize that borrowing AI concepts can sometimes help with fundraising, and therefore claim as much from Day One. Whether or not this is true, and if true, to what extent, become the most pertinent questions when evaluating these opportunities. We find that there are a few key elements within an "AI-powered" startup that could indicate future success:

1. Unfair Data Quality and Access.

Without data, there is nothing for the machine to learn. But even with data, success is not guaranteed, as data quality and access are key difference-makers. Quality should be evaluated in the sense of how unique and proprietary the dataset is, and also how clean and functional it is – after all: garbage in, garbage out. Access is just as important, as it dictates the size and comprehensiveness of the overall dataset, as well as the frequency and ease of updates to the dataset. Data ownership and associated costs can also be factors to consider.

2. Clear Impact Potential.

Given the early stage of market adoption for AI technologies, it is imperative that startups are able to demonstrate a clear and significant business impact for their target customer base. How is measurable value created? How and how much does the product improve efficiency, increase conversion, save costs, or add other value to the business process or end users? Once it is established that real value is created, what then is the addressable size of this market segment?

3. Cross-Disciplinary Teams.

As with all startups, having the right management team in place is essential for future success. In the AI sector however, it is perhaps even more challenging to find the right balance. Not only must the team include experts in the field of AI, but it must also engage cross-disciplinary talent with deep industry knowledge in the specific vertical which they are targeting. Teams with poor balance or chemistry between the technologists and industry veterans will have limited potential.

As discerning investors looking for the right opportunity in this exciting new field called AI, there will be plenty of companies knocking at our doors. With a good understanding of the current technologies on the market and the ability to evaluate the above elements, we can avoid many of the pit traps that greener investors may face.

Finally, there is zero doubt that AI will be a driving force for change in the future. Despite the many books, TV shows, and movies that paint a rather negative and sometimes terrifying picture of what could be, AI in itself is simply a technological tool meant to assist us in the ways we live, work, and play. The actual direction this technology will bring us – not just in the venture landscape but society at large – will depend primarily upon the founders and companies that we choose to back. Let's choose wisely.