How Recent Advancement in AI Has Been Impacting Businesses
By Agustinus Nalwan, Head of AI and Machine Learning, carsales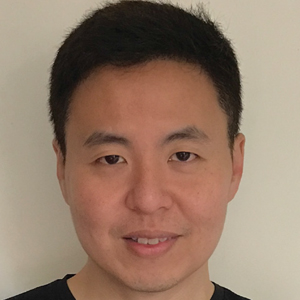 Agustinus Nalwan, Head of AI and Machine Learning, carsales
What is ai?
Artificial Intelligence (AI) has become a fundamental part of the technology industry and businesses are starting to reap the rewards of this function.
Deep learning ai
Recent advancement in AI technology, in particular, deep learning, enables businesses to solve problems that might have seemed impossible to solve previously. Businesses have seen profound impacts including improvement in operation efficiency, creation of new business opportunities and enhancements to customer experience.
A couple of examples include:
• Online retail companies use anomaly detection to scan millions of web log entries to identify an anomalous pattern that may suggest fraudulent activities.
• Social media companies use object detection to identify the presence of offensive images and texts in users' posts to moderate online content automatically.
• In the medical sector, Univfy, a California start up offers an IVF analytics service to predict the chance of success by analysing patient's lab tests such as BMI, age, fertility history and more.
• Road and Transport Authorities in China optimise their traffic lights using reinforcement learning to reduce congestions by analysing traffic movement in the video footage obtained by cameras installed at various intersections in real time.
• Customer support centres automatically categorise support emails tailored to various departments and can auto-generate replies using NLP and text classification.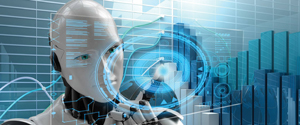 Generative ai
Generative AI is the latest breakthrough in AI techniques. What makes this type of AI special is the ability to learn a particular subject domain such as human faces, and then produce a totally new subject/face. In the media and entertainment industry, Amper Music and AIVA Technologies use generative AI to produce variations of music and can also generate new music based on the given style, mood and length. A pub using these tools to play music will no longer need to worry about paying expensive royalty fees to the music labels.
One interesting use of Generative AI is Promethean AI, which allows game designers to automatically create 3D game scenes from a simple text description such as, "Create a nerdy, messy, '80s, teenager's bedroom". This is a game changer in the game development industry, as the cost of creating game assets is getting progressively more expensive as the game complexity continues to increase.

Ai technology at carsales

At carsales, we have been using AI technology for the past four years and can testify the significant benefits it brings to our organisation.

The AI initiatives we have seen value from include:

• Tessa, an AI feature that automatically approves private seller ads and significantly reduces approval time from 3.5 hours to 7 seconds using a combination of object detection and text classification to process the ads. Tessa also reduces customer support calls by 40%.

• Cyclops is another AI technology that automatically scans photos uploaded by carsales sellers by automatically recognising their cars and pre-populating the car specs. Cyclops also notifies carsales sellers if they are missing important photos such as a shot of the boot and dashboard. This improves the quality of their ads.

• Mystique is an object detection technology that we recently deployed, to automatically blur registration number plates in Australian car dealer and private seller photos to protect vehicle owners from number plate cloning. Number plate cloning is a crime and involves falsifying a genuine number plate and attaching it to another vehicle, which is often the same make, model and colour. Mystique plays a key role in delivering a safer experience for Australian car dealers and private sellers.

Ok, so i am sold with adopting ai tech. How do i acquire the ai capabilities?

The AI technology landscape has changed very rapidly in the past five years. Cloud service and AI frameworks have advanced so much that businesses can build AI techniques without deep technical expertise in AI. E.g. Images can simply be uploaded with their corresponding category labels via pressing a button to build an image classification AI. This example is very different to 2015 when Cyclops had to be built using early open source libraries, with very limited tooling. At carsales, these the new tools allow us to spread the AI capabilities to all developers across the organisation.

Today, nearly half of business problems requiring AI technology can be solved using the above tools and I am certain this number will grow even more in the next few years. Data preparation is still a large component of AI in which we need to do. E.g. Labelling training data – an expensive effort that may not be possible without enough data to begin with. At carsales, 10 million labelled car photos are used to train the Cyclops car recognition and we have a great data collection strategy, which equipped us with 15 years' worth of labelled car photos.

However, recent breakthrough in AI research has started to show promising signs with a new breed of unsupervised and self-supervised AI techniques – these require an unlabelled training set which I believe will change how we build AI in the next few years. But before then, there is a requirement to make sure there is a solid data collection and governance strategy in place.

Some thoughts for any organisation who wants to build out their AI capability are:

• Make use of cloud services and frameworks to accelerate your AI development and reduce upfront cost.

• Put a good data collection and government strategy in place as building AI Technology requires a lot of good quality data, at least for the next few years.

• Start with a low hanging fruit. Pick a project which has low risk profile to increase the chance of success which in turn will earn you trust from businesses to invest more.