Embrace Machine Learning as a Strategic Investment
By Dr. Christopher Laing, Head of Xero AI, Xero [ASX: XRO]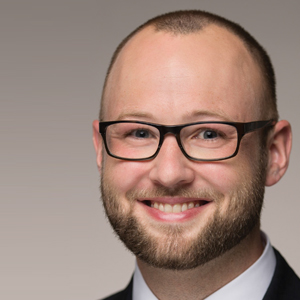 Dr. Christopher Laing, Head of Xero AI, Xero [ASX: XRO]
There is one dominant theme of almost every article on machine learning, the principal technology behind most modern AI. That theme is that machine learning is rapidly transforming industries, creating new possibilities for technology and business that are either exciting or terrifying depending on your perspective. Yet seasoned technologists can also point to the long history of technological false starts and downright failures, and wonder if AI is simply the latest fly-by-night fashion to sweep Silicon Valley.
For the executive trying to understand where the real business opportunities lie, both the hype and the scaremongering around intelligent machines add a lot of noise to what ought to be a very clear signal. To reduce some of this noise, and with apologies to Peter Thiel for abuse of the terminology coined in his book Zero to One, it can be helpful to divide opportunities for AI and machine learning into two broad categories: zero-to-one and one-to-n.
Beginning with the latter case, one-to-n opportunities can be identified by asking the question first posed by Ben Evans of the venture capital firm Andreessen Horowitz, "What could be done with a million interns?"
These opportunities are about performing moderately complex tasks at a previously impossible scale. A company that wants to monitor its public image might ask an intern to read some major newspapers each week, and summarise any articles that are written about the company. However, the real truth about a company's reputation can only be understood by reading every newspaper article, blog post, review, and social media comment, potentially in multiple languages, every single day.

To do this effectively, the company could hire a million interns. Alternatively, it could use machine learning. Modern natural language processing techniques can understand the meaning and sentiment of published text of all kinds, create digestible statistics and summarisations, and require substantially less office space than the interns. Such one-to-n opportunities will often result in increased operational efficiency and scale, as well as lower costs.

Zero-to-one opportunities, by contrast, can be identified by asking the question "What could never be done even with a million interns?" These opportunities are about creating an entirely new category of activity that was previously impossible. A hospital may wish to detect a life-threatening condition and alert a physician before a patient shows any obvious symptoms. Even if a trained specialist - let alone an intern - were monitoring every single patient constantly, the complex and subtle interaction of measurements would not display a pattern that a human mind can decode.

The fact that modern machine learning systems can provide these early warnings for an increasing number of conditions not only increases the effectiveness of diagnosing and treating illnesses, but can make possible entirely new systems, new kinds of instruments, and innovations in healthcare delivery and financing. Such zero-to-one opportunities will often result in the creation of a new product category, market, or even industry.

Whether zero-to-one or one-to-n, the companies that are best positioned to exploit these opportunities are those that are already software-driven, data-rich, and treat technology as a strategic investment. In the age of machine learning, firms that instead treat technology as a regrettable cost of doing business will miss these opportunities, and may soon find themselves going from one to zero.