All Watched Over by Machines
By Neil Fraser, A Lecturer in Strategy and Data Analytics, Macquarie Graduate School of Management (MGSM)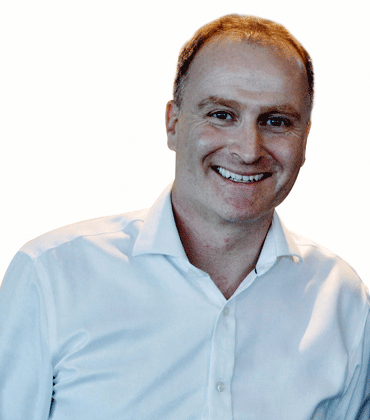 Neil Fraser, A Lecturer in Strategy and Data Analytics, Macquarie Graduate School of Management (MGSM)
When Adam Curtis put out his controversial documentary series on the rise of machine learning and artificial intelligence in 2011, little did he know how useful artificial intelligence would become in our daily lives. Various forms of artificial intelligence are in use almost every day either in our smartphones or in the automation that occurs in cars, trains, and airplanes. We might not recognize it but it has been a part of everyday existence for over 20 years and without it, our lives would be a lot harder.
The most successful artificial intelligence tasks, be they supervised or unsupervised, are replacing activities beyond our human capability. Although many artificial intelligence projects remain in a permanent neotenic state, others mature and become full products, or services, attached to key business processes adding genuine value to society. The requirements of these success projects are often around high availability, high throughput, multi-threaded, and running in real-time from hundreds of integrated digital sensors. Long gone are the days when you would have to use a paper map to find a place or look at the white pages book to find a business. Only a machine is capable of doing these tasks.
One common thread that runs through all of this automation is the data. The data streams running to and from automated artificial intelligence applications provide a wealth of opportunity beyond their initial collection once they are aggregated, enhanced, and linked. This is where data strategy kicks in, as you don't have to build artificial intelligence to benefit from it.
A car servicing company, for example, could create a unique set of services for its customers and future business partners from this machine generated data coming from increased automobile automation.
The most successful artificial intelligence tasks, be they supervised or unsupervised, are replacing activities beyond our human capability
We know that a semi-automated car delivers one million data points a day, and this machine-generated data is initially useful for the self-regulation of engines and gives insights into performance and conditions of vehicles. However, this information is of value elsewhere and it will inevitably lead to many future data collaborations. The environmental and user generated data (e.g. engine performance, emissions, speed, number of stops, mileage, breakdowns, and also fuel consumption) couldbe combined with GPS data that captures driver behaviour and safety habits. This information is of value to insurance companies to provide better risk assessments and for state governments to provide better roads for driver safety. Connecting this information up to future travel plans allows for forward booking and relevant travel information and is an essential future service for drivers. The car service company could fit into this vision by perfecting the algorithms that predict the maintenance requirements of different strategic groupings within the automobile industry and providing information between sectors for citizen benefit.
This car service example is justone possible future commercial strategy for a CEO to dwell upon when setting a top level data strategy. However, it is hard to execute a strategy if it cannot be aligned clearly and widely with the fundamental vision and mission of the organization. Given these enhanced data sets are often seen as the good oil of an organization, it makes sense to naturally combine these two trends: data and automation. It is easier to make strategic decisions entailing difficult tradeoffs by combining these trends as opposed to dealing with them separately.
How machines learn to work intelligently to automate tasks requires either supervised or unsupervised training from human handlers. Machines are given ownership of their own learning to a degree, they take the task on in a determined way, have a low tolerance for failure, and have a huge capacity for long-term performance. Ethically, we have no problem with setting a hard marking regime for a machine. If they get it wrong they are turned off, re-booted, or re-coded. Humans tend to drift, collecting knowledge from just skimming along the web and often losing focus. We also tolerate a softer marking regime. It could be that we are training machines to learn better than we do humans these days. Very rarely do we allow a machine to meander off with a flexible learning approach as it often ends up being fairly meaningless. Deep machine learning is different and has consequences when there is a failure.
In summary, it is the reams of data we should be watching for that are logged and left behind by machine learning, automation, and artificial intelligence. This data exhaust is really valuable to any organisation's future and these downstream flows of information can be channelled for future wealth creation with the right data strategy.
Macquarie Graduate School of Management (MGSM) specialises in the delivery of a comprehensive suite of postgraduate management MBA degree programs. MGMS was founded in 1968 and is based in Sydney, Australia.