The Challenge with in the IT Department
By Dr. David Asirvatham, CTO, University of Malaya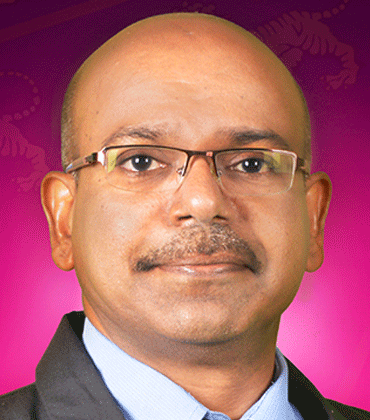 Dr. David Asirvatham, CTO, University of Malaya
The roles of CIOs are fast evolving. CIOs are no longer reactive managers who are concerned with budgets, network, servers and application systems. Business transformation and productivity become paramount for CIOs.They are expected to contribute to the overall organisational productivity and prosperity. As Gartner says, "Some businesses are now requesting the IT department to think about how to drive and grow revenue, a trend that is counter to the history of IT departments."

Thus, today, CIOs are expected to bring in business transformation to improve productivity and performance quickly throughout the organisation. They are required to think, planand implement new ideas that drives performance and productivity of the organisation.

"In organisations where there is a high degree of trust and support for IT employees, there will be less resistance to change"

The information age has a huge impact on almost every individual. Our work culture and lifestyle have changed significantly over the last 20 years. Today, spending more than 50 percent of our office hours on a computer or mobile device is not uncommon. We are also able to work from anywhere and at any time. Fixed office hours and working from fixed locations are becoming less important. Customers too, are expecting the support and services to be extended beyond office hours. CIOs are expected to bring thesechanges in the organisations through innovative ideas and using new evolving information technologies.

Virtualisation and cloud computing technology has led IT to a new paradigm, that is, IT as a Service (ITaaS). It may not be necessary to set up huge data centres with many physical servers. Today, we can easily subscribe to cloud services, such as, Microsoft Azure or Amazon AWS. This will be more cost effective, scalable, increase speed and agility for new deployments, pay only for what you use and you don't need to spend money on data centres and its maintenance.

Big Data is another important solution that businesses need to consider. We think in a linear manner, while the technology is expanding at an exponential rate. Business executives are required to make hundreds of decisions at a rapid pace. Many of these decisions are not evidence-based. Although large amounts of information is available in the corporate database, but it is not easy access to the executives and in the right format.

IT departments are required to play a vital role to make this information accessible to the management or authorised business executives. Big Data solutions are often needed to process these large amounts of structured and unstructured data. Is the IT department ready to deploy Big Data solution? Is the IT staff familiar with Big Data technologies?

How many organisations have already started using Cloud Computing or Big Data services? Why IT departments are not driving this? Why there are many obstacles to move towards cloud computing? In my personal opinion, it's often the IT department that procrastinates these changes. This is more obvious in larger organisations. There are several reasons why IT employees resist change.
One of the reasons is the uncertainty among IT employees. The fear of losing their job. What happens to the staff who takes care of the data centre when he/she is told that we no longer need a data centre? IT Employees who have greater job satisfaction are often positive to these changes while unhappy IT employees will view it has a negative impact on the organization. The unhappy IT employees will normally challenge the CIO and management, indicating that these changes are a great risk to the organization.

Many IT employees also view that the current way of doing business has no major issues, thus a change would be unnecessary. IT employees are very familiar and have sufficient knowledge of the current systems. This creates a sense of control over their work environment. Changes would mean learning new skill, moving away from comfort zones and losing control over their work environment. This brings uncertainty and fear among the IT employees.

Trust and support play a vital role to ease these changes. In organisations where there is a high degree of trust and support for IT employees, there will be less resistance to change. Communication plays an important role too. The CIO needs to communicate effectively the reasons for change. Sufficient training must be provided prior to the change so that IT employees gain greater confidence in the new technology. Skills on the new technology is key. For example, IT employees who have sufficient skills on cloud computing and virtualization will not resist but will push for the change. Management must make the necessary investment toupskill the employees if they want to seeorganizational transformation.

CIOs or CTOs may be ready for the change. How ever, without the strong support from the IT staff, it will be difficult for CIOs or CTOs to bring these changes. The challenge within the IT department need to be addressed and this need to be made a priority.