Some Thoughts On Machine Learning Projects
By Chi Keong Goh, AI Technical Director, Yoozoo Games [SHE: 002174]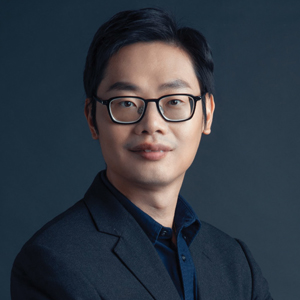 Chi Keong Goh, AI Technical Director, Yoozoo Games [SHE: 002174]
Machine learning is gaining mainstream acceptance rapidly, in stark contrast to even just a decade ago, when getting funding for machine learning projects was a big challenge. Even so, it may still come as a surprise to many that machine learning is a pervasive part of our daily lives. Examples include spam filters blocking out irrelevant emails, fraud detection protecting us from credit card fraud, and satellite navigation systems reducing our traveling time. This is just the beginning, with the application of machine learning limited only by our own ingenuity.
So, What Is Machine Learning?
Machine learning is a subset of Artificial intelligence, which learns automatically from data to perform specific tasks such as facial recognition and language translation. Well-known examples of machine learning include decision tree, neural networks, and deep learning (which is another buzzword).
Despite the difference, machine learning and AI have been used interchangeably in the media. Is it important to make the distinction? There is a very popular tweet that probably sums it up: "If it is written in Python, it's probably machine learning. If it is written in PowerPoint, it's probably AI".
I have been in a weird situation where a workable solution failed to be deployed because it did not meet the customer's expectation of machine learning. Please do not allow such trivialities to get in the way of your digitalization exercise. The focus should be on shaping up and improving business efficiency and how technology can be the disruptor in your business.
Key Challenges in Machine Learning Deployment
Despite the hype and the many success stories you read in the media, there are not many companies out there who have deployed machine learning at enterprise scale. Depending on which report you read, successful deploy rate of machine learning projects has been reported to be between 10% to 50%.
The challenges that we face now has more to do with the human factor rather than any technological constraints.
• Lack of leadership support
• Management resistance/internal politics

• Cultural resistance to change

• Competing priorities

To address these challenges, we need to take a step back and look at how a company needs to transform as a business and embrace a more digital culture. The management need to show their commitment to such initiatives and empower the ground to decide what they need and how to change. Top-down only approaches will only lead to the wonderful machine learning projects staying on the shelf collecting dust.

This brings me to the next point. We need to instil confidence and the courage in our staff to embrace and welcome change. It is important to recognise that no one knows how machine learning is going to change the workplace or our job scopes and that puts all of us in the driving seat to define how automation and machine learning driven decision making will enrich our workplace and job scopes. More often than not, resistance to change stems from fear of losing relevance and ignorance of the benefits. Management commitment to work with their employees to figure out this future landscape is an important factor in alleviating fear. In line with this, education and continuous training will be key to keeping our staff relevant in this rapidly changing landscape and getting their buy-in to new ways of doing things.

As a tech company, YOOZOO has these fundamental building blocks and we have a lot of autonomy within our functions to express our creativity and perform our daily duties.

On Ethics and Responsibilities

There is always a dark side to advancement. I would broadly categorize them into 3 groups:

- Human Lapse: Gender bias in recruiting tools, racial bias in tools for criminal justice, human being classified as animals etc.

- Criminal Acts: AI has been used in less desirable settings such as the generation of fake news, fake videos, fake profiles on social media, phishing, etc

- Loss of jobs: As with each technological evolution, some jobs will be replaced

It is clear that ethics is a multi-faceted question and needs to be handled at the corporate level and even at the national level. This is a broad topic that deserves a full article on its own so I will just share my brief thoughts on the first category.

The problem is not in the technology but in how we apply machine learning in learning the model from data. There must be a realization that bias in the data reflects reality and our society. These unwanted biases have creeped into the machine learning models because data scientists are trained to exploit this bias in the data to achieve high model performance. Be it university projects or Kaggle competitions, rewards are given based on how well your machine learning approach can exploit the bias.

Some have advocated pre-processing all the data that we have to remove the bias. This will be a futile effort, not because it is a massive endeavour to undertake, but because our understanding of bias change over time and space. I believe that revamping the curricula and rolling out in-house training regimes to educate our data and machine learning scientists on doing the right thing is a more sustainable and fruitful approach rather than the attempt to pre-process the bias out of the data.