How to Make a CIO's Life Easier?
By Biswajit Jha, Vice President and MD, Diebold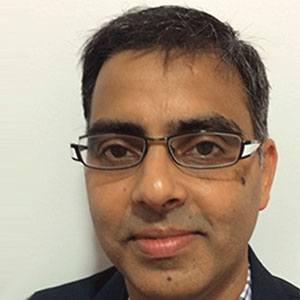 Biswajit Jha, Vice President and MD, Diebold
Headquartered in Ohio, Diebold provides self-service solutions, security solutions and softwarein more than 90 countries. The firm is recognized for being an effective vendor focused to drive innovation and efficiencies to make life simpler.
Finding success in continuous improvement, being innovative while achieving cost efficiency, these are difficult tasks. This is what is expected of every Chief Information Officer (CIO), executed and delivered with perfection and speed. The capabilities of a CIO in today's world are measured by their ability to introduce innovation, cost efficiency minimizing turnaround time and at the same time minimizing disruption in the business in terms of operational aspects, technology or security threat.
The way you deliver on such diverse and critical aspects is not only crucial for the smooth-running of your business, but also its survival. The CIO role is in some sense similar to that of a venture capitalist –working to balance time and investment between high risk investment (innovation) and stable investment (running of regular business).
How does a CIO go about Delivering this?
In last 25 years the operational model of the CIOs has evolved from a fully in-house one to an outsourced model and today, a mix of both. All three models have their fair share of advantages and disadvantages.
Fully In-house: This has been the traditional approach CIOs have relied on, with its focus being continuous improvement. However as modern businesses look to diversify their operations, the role increases in complexity and it is no longer cost effective.
Fully Outsourced: This model entails outsourcing operations to a third party. Here, the role of the CIO focuses more on vendor management and cost efficiency. This works well for small operations, but falls short on delivering continuous improvement or innovation.
Mix of in-house capability and outsourcing/ partnership: Here we find a sweet spot for CIOs as this model allows the flexibility for continuous improvement, innovation, cost efficiency as well as minimizing operational and technical disruption. However, a critical factor determining the success of this model is choosing the right vendor.
So What does your Partner Need to Deliver on the CIO Agenda?
The CIO's goal is to solve business problems, not to purchase technology. IT spending is considered an operational overhead unless it can be justified with business returns. The CIO is looking for knowledge which comes from the larger intellectual pool to generate new ideas for business growth and efficiency.
This partnership can be built only when a vendor understands the following:
1. The business strategy (Long term)
2. The pain point for the business today (Short term)
3. The investment budget (value and opexvscapex) and
4. what is the right solution that fits the budget
IT spending is considered an operational overhead unless it can be justified with business returns
To build an effective partnership, a vendor needs to deliver the following:
Build credibility and trust, with an understanding of shared risk and reward
Demonstrate the real return on investment
Provide expertise by lookingfrom a broader perspective, analyzing what is happening across the globe and the cross functional industry
Prioritize, to minimize wastage of cost, time and effort
Support the CIO agenda rather than their internal business priority
Find the right balance between standardized process/technology (cost efficiency) and building customized solutions (innovation) to aid growth
Create a governance model to ensure risk are managed and there is a proper escalation and communication channel
Collaborate to provide an appropriate platform for the CIO to network and provide thought leadership